Repairs
Twin Village Music offers on site repairs for Brass, Woodwinds, Orchestral Strings and Guitars. Trevor Roberts heads up our brass & woodwind department assisted by Nick Blakely, Becky Nash, Joe Cheslak, Chelsea Slagor & Stacey Ziolkowski. Chris Burnett and Pete Gerace handle orchestral strings and guitars. For amp and other electronics repairs we refer our customers to JFK Electronics 668-7858.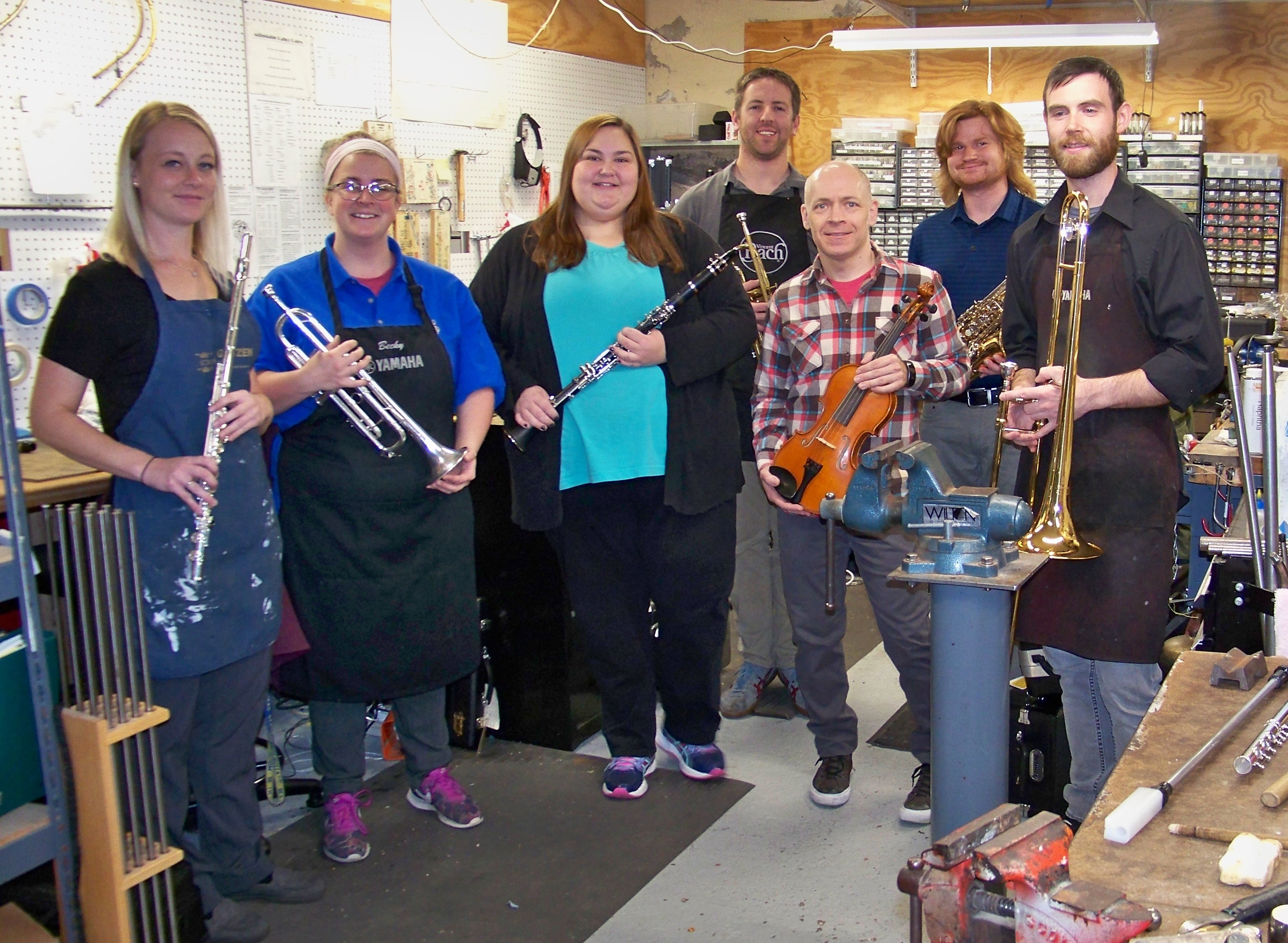 Repair Shop Staff - Stacey, Chelsea, Chris, Trevor, Joe, Nick.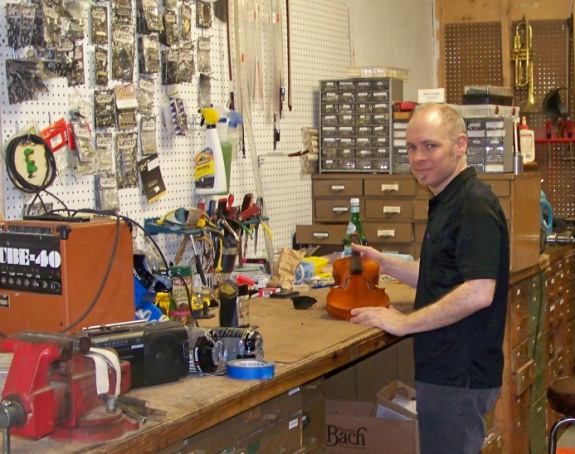 Chris just fiddling around.
In the summer time our shelves are loaded to the ceiling with instruments waiting for repair for September!!